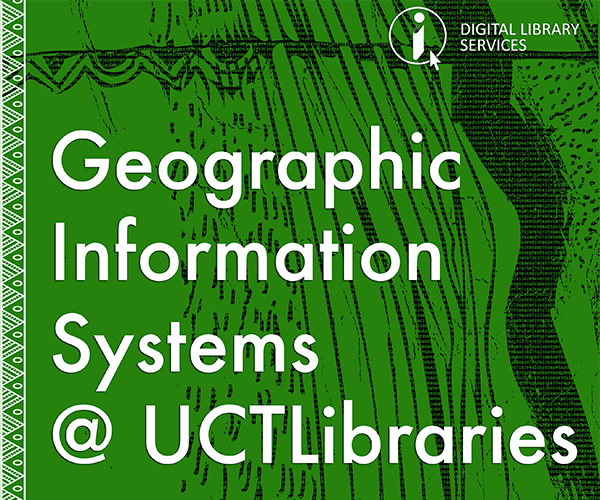 Geographic Information Systems (GIS) support is now available in UCT Libraries as part of Digital Library Services.
GIS support unit
We are available to support UCT staff and postgraduate researchers with their GIS and spatial data needs:
Apply for an ESRI Software license. You will have to be signed in to your UCT Google Account to access the form. To access your UCT Google Account sign in to Google Drive using your UCT single sign-on credentials.
Our primary goal is to help users develop their GIS skills in order to perform sound data capture, geospatial analysis and map production.
Undergraduate GIS support, training access and software licensing is managed through departmental course convenors in consultation with the GIS Lab, not on an individual basis.
Contact Us
Email uct-gis@uct.ac.za
Consulting Hours
By appointment, Weekdays 10am - 12pm & 1pm - 3pm