Accessible Library Spaces for the Visually Impaired
Accessible Room in Hlanganani
Hlanganani Level 5, Chancellor Oppenheimer Library
UCT Disability Services has an Accessible Room available in the 24-hour Hlanganani Study Space for use by visually impaired students.
Features
A PC with Zoomtext software
A large screen monitor and a Merlin Magnifier
Directions
From University Avenue, enter Otto Beit, take the lift up one level, cross floor to small lift, and go up another level to Cissie Gool Plaza level. From Cissie Gool Plaza, turn right up the ramp and into the Chancellor Oppenheimer Building. Pass the ATM and UCT Document Centre and take the lift to Level 1 to access the main library. From main library, exit lift and pass access control. In corner of Student ext 3, take lift to Level 4.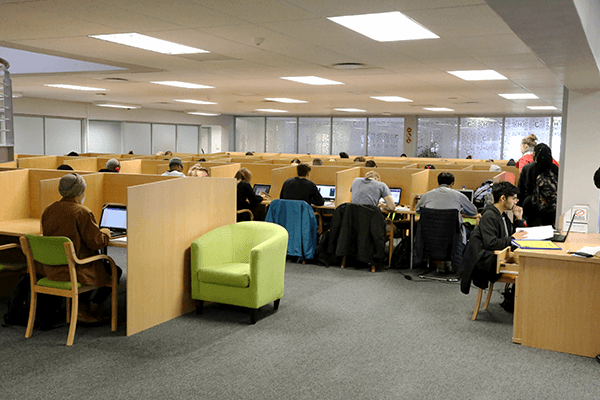 Hiddingh Hall Library
Hiddingh Campus
The Hiddingh Hall Library now has a Topaz Magnifier in the main reading room for visually impaired users.
Directions
Enter Hiddingh campus, pass the access control booms and the Library will be straight ahead.
Brand van Zyl Law Library
Middle Campus
Law library has a Merlin enlarger and ZoomText software is installed on one computer inside the Postgraduate Research Commons.
Wheechair-friendly Library Spaces
Library Learning Lounge
Snape Building, Engineering Mall
A library space without books. A bring-your-own-device accessible space with experts on hand to help find the information you need.
Directions
Wheelchair access from Library Road via bottom entrance to Menzies, up the lift and exit Menzies (Level 3) via corridor to left of the lift.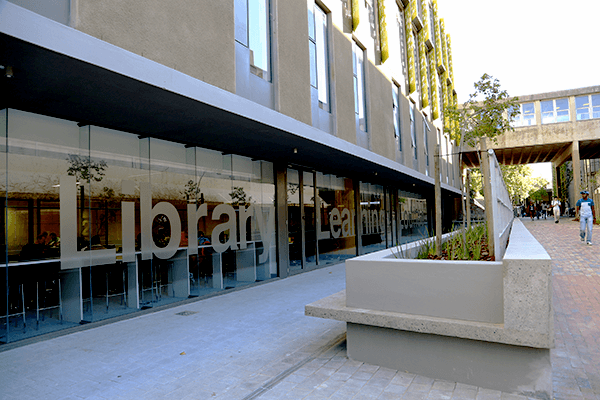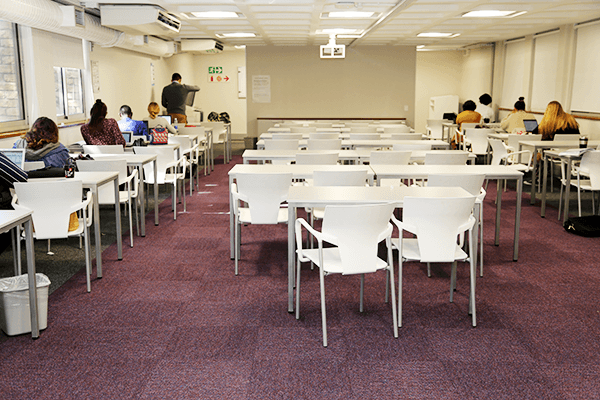 Impilo Junction
Health Sciences Library
A 24/7 study space which is fully air-conditioned and kitted out with audiovisual technologies for training and presentations.
Features
Bring-your-own-device
Projector
Open 24/7
Directions
Enter from Health Sciences front entrance on Anzio road. Go through access-controlled door on a left to access the Health Sciences Library. Impilo Junction will be on your right.
Disability Service Assistive Lab
Level 4, John Day building
The UCT Disability Service study space includes 13 computers with large screen monitors, Zoomtext, Jaws software and Merlin Magnifiers for visually impaired students.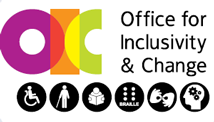 UCT is committed to working towards the creation of a discrimination free and inclusive environment, which encourages disabled students' full, independent and effective participation in the mainstream of university life.
The Disability Service at the Office for Inclusivity & Change works together with students and staff to facilitate the removal of barriers facing disabled students and staff.