What the Libraries can do for Postgraduates
Your Research Journey
Tools and services to support your research journey.

ORCID
provides a persistent identifier – an ORCID iD – that distinguishes you from other researchers and a mechanism for linking your research outputs and activities to your iD.
Learn more
Data Services
Digital Library Services helps with Research Data Management (RDM) and offers Digital Scholarship, Geographic Information Systems (GIS) and data stewardship services to the research, teaching and learning communities at UCT.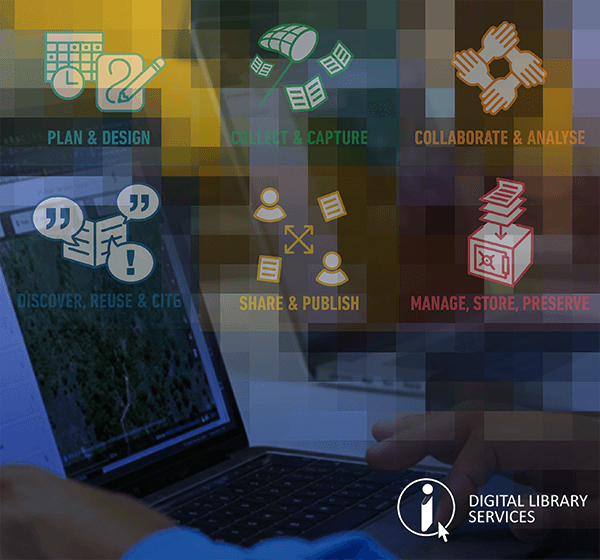 What is Digital Scholarship?
We are all digital scholars in some way because we engage with digital technologies when studying, teaching or researching. Improve your digital scholarship skills using a diverse tools and platforms to support your next research project.
Open Publishing
UCT Libraries are advocates for open access publishing, providing resources for researchers to make their work freely accessible in various ways. The University's open book and journal publications are brought to you by Scholarly Communication's UCT Libraries publishing service.
What is Open Access?
Open access is the immediate, online, free availability of research outputs without the restrictions posed by publishers to keep research hidden behind subscription journals and databases.
Training and Workshops
Academic Writing for Postgraduate Students
Smart Searching
Where to Publish your work
Research data management with DMP Online
Analyse and visualise data with GIS Tools
Share and Publish data with ZivaHub