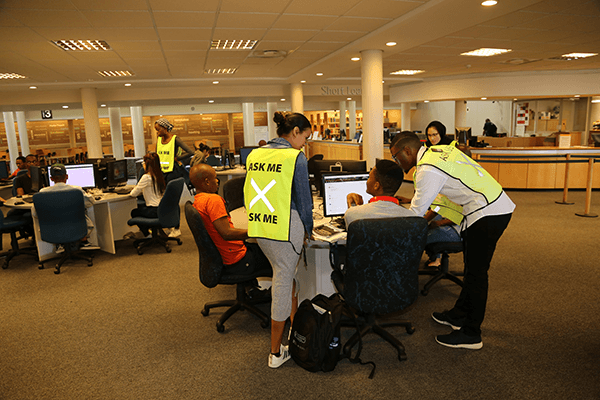 Every year the Libraries employ senior and postgraduate students as part-time Student Assistants in various departments and branches of the Libraries.
Annual Posts
Library departments and branch libraries recruit Student Assistants independently, so when enquiring about a job, you need to approach the section or branch library where you feel you would like to work.
Hours of work

10 – 20 hours per week at times that suit both your timetable and ours.
Where you can apply
Students may apply at any of library departments or branches.