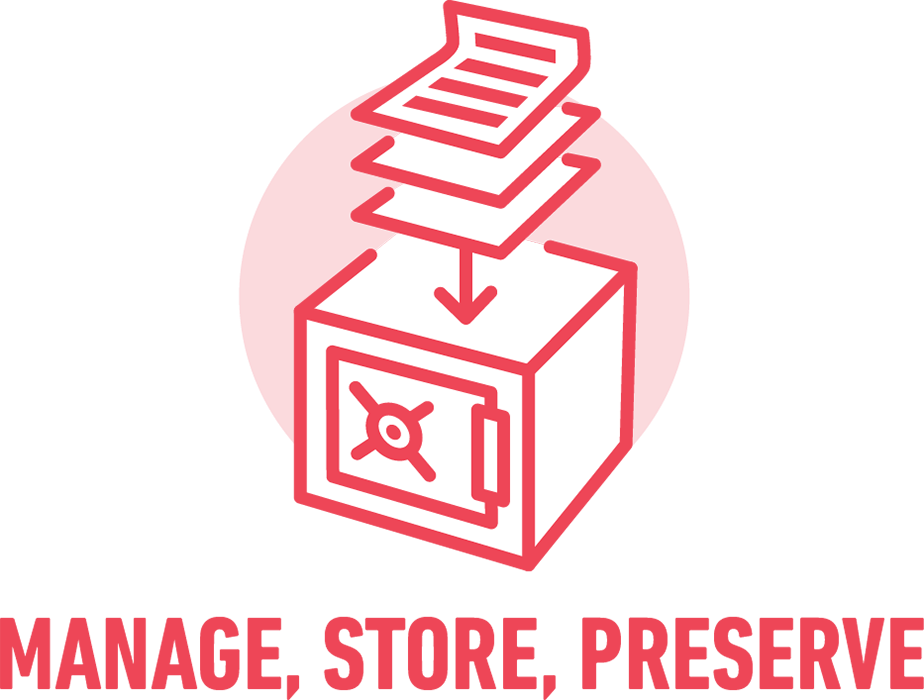 What?
Managing  your data well during a research project can make you more efficient. Choosing the most suitable storage locations can make a big difference to the workflow of your research project. Once the project is complete, secure archiving of data is crucial to maintaining the integrity of the research process, including the reproducibility of its results. Preserving your data ensures that future scholars are able to access and use the data, and also ensures that data does not become unusable with time and further technological advancements.
Why?
Preservation ensures that the raw data stays accessible to future users and is uniquely identified to ensure that there is no loss of access. Data needs to be findable, accessible, interoperable and reusable (FAIR) . Digital Library Services the management and archiving of data to ensure your research data meets these FAIR guiding principles . 
migrate data to best format
migrate data to suitable medium
back-up and store data
create metadata and documentation
archive data
How?
UCT offers a variety of storage solutions for research projects, driven by Microsoft Office and the Google Education Suite and supported by ICTS . UCT staff and students have access to both platforms through their Single Sign-On Credentials. Both solutions offer secure cloud storage with a minimum of TB space which can be used by a majority of researchers. They also have desktop based solutions to allow ease of integration with your machine. ICTS  and eResearch can assist you with advanced solutions or if you are working with sensitive data.

Managing your data requires using some best practices around the organisation of your folders and the naming of your files. Read up on some advice on how to organise your data here. Platforms such as Open Science Framework provide a dashboard where you can connect many different storage solutions and organise your project.

Planning for preservation is important, simply even by deciding what to preserve. At DLS we offer consultation services on how to best preserve as well as offering pathways to ensure that you preserve your data through our Izolo Platform.
 
Explore the RDM life cycle