Review: Launch of the new institutional data repository, ZivaHub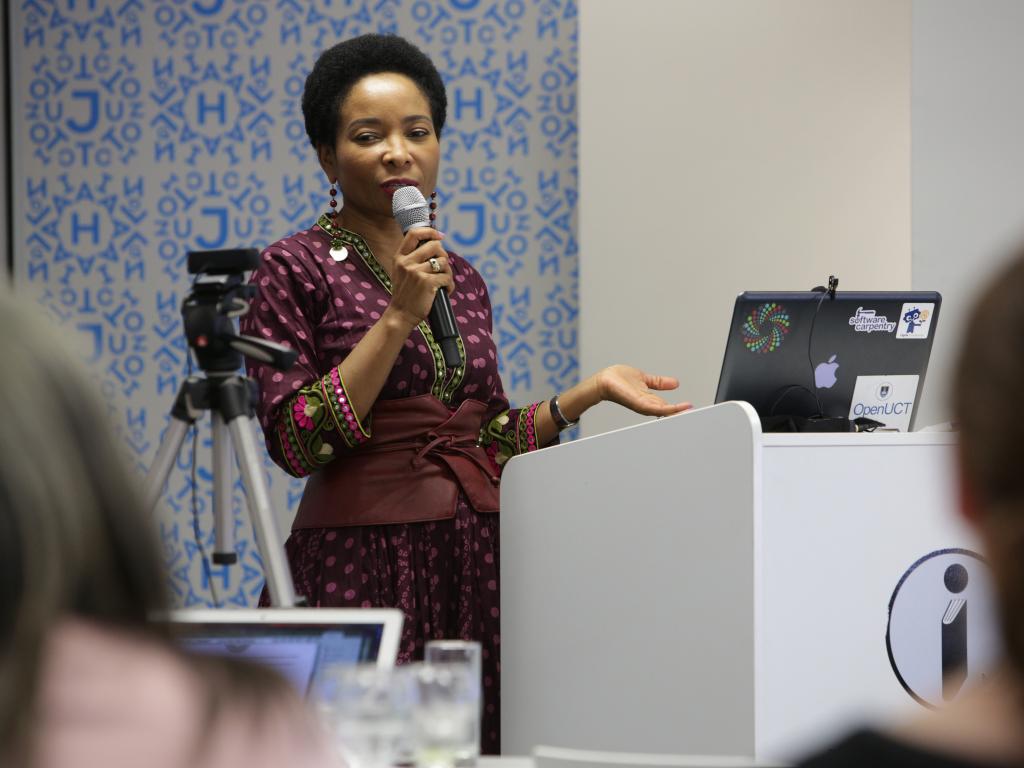 On 22 September, Digital Library Services launched a competition as part of an engagement campaign to market the new institutional data repository (IDR) to the UCT community. The competition encouraged staff and students to help UCT Libraries choose a name for the new repository by submitting unique, distinctive, and relevant suggestions via an online webform.
We had loads of fun working with our Marketing and Project Support Librarian, Theresa Schoeman, who assisted us with designing and printing competition posters, producing a marketing video, identifying an appropriate prize, and putting together a social media campaign - which proved to be extremely successful! In total, we received 42 entries and the Social Media accounts of Digital Library Services (DLS) saw a sharp rise in followers.
Various members of the UCT community were invited to participate in choosing a winner, and the final judging panel included, amongst others, Professor Mamokgethi Phakeng (DVC Research and Internationalisation) and Professor Caroline Ncube (Deputy Dean of the Department of Commercial Law).
The winning repository name, ZivaHub, was announced at the Official Launch of the UCT Data Re-pository, which took place at Hlanganani Junction on Tuesday, 24 October 2017.
After a short delay due to protest action, the fully booked event went ahead with a welcoming note from the Executive Director of UCT Libraries, Gwenda Thomas, followed by an informative conversation between the UCT DVC Research, Professor Mamokgethi Phakeng, and DLS's Manager, Niklas Zimmer. At the end of their discussion, Professor Phakeng announced the winner of the UCT IDR naming competition - UCT student, Thandeka Chehore - who submitted the name, ZivaHub. The event concluded with a live demonstration of a selection of the repository's many data management and sharing features, streamed online by Figshare's Product Manager, Chris George.
The UCT Data Repository is now officially called ZivaHub: Open Data UCT. For more information, videos and photographs of the event, read the article published on UCT news.