Update from UCT Libraries ED: Lessons in despair and hope at the trenches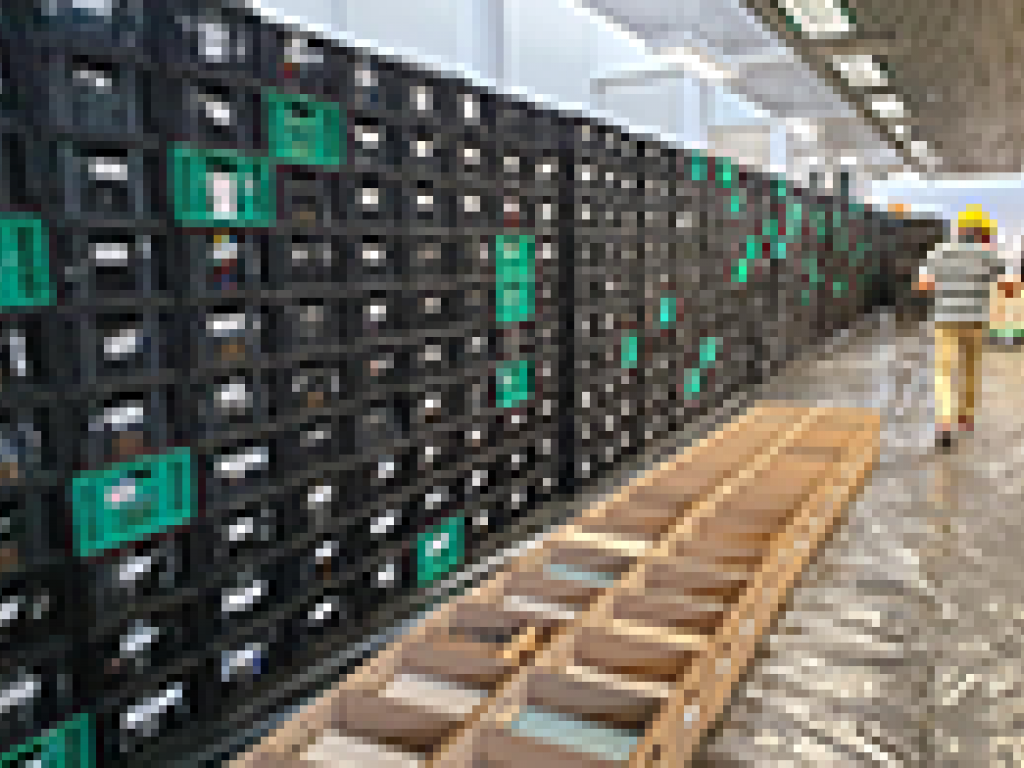 Dear All
This last week of salvage and retrieval of materials from the basements of the Jagger Library was a lesson in despair and hope, collegiality and camaraderie, patience and impatience, stoicism and endless possibilities. It was a week of bruised egos, awkward questions and unwarranted comments of a few, which were eclipsed by an understanding and strength of support from the vast majority. The indomitable spirit and "can do" attitude of UCT staff (Libraries, Properties & Services, and CMD), sponsors and an army of volunteers are a marvel to behold at the trenches.
Two parallel processes were carefully orchestrated during this time - the removal of the steel trusses of the roof and the clearing/ sifting of the debris; and the concerted retrieval/ salvage of Jagger materials during times when the cranes were not operational.
Roof trusses are removed from the remains of Jagger Library
Witnessing the removal of the trusses was indeed poignant! While each truss seemed to be removed with an unhurried delicate touch, the distorted shapes spoke to the intense heat of the blaze. There seemed to be consensus amongst those present that a particular truss must be used as a commemorative artwork in the reimagined space. The rubble is being sifted for any items that may be salvaged and/or restored. Unfortunately very little may be of use. However several steel cabinets were discovered in a former office with its contents, including archives records, relatively intact.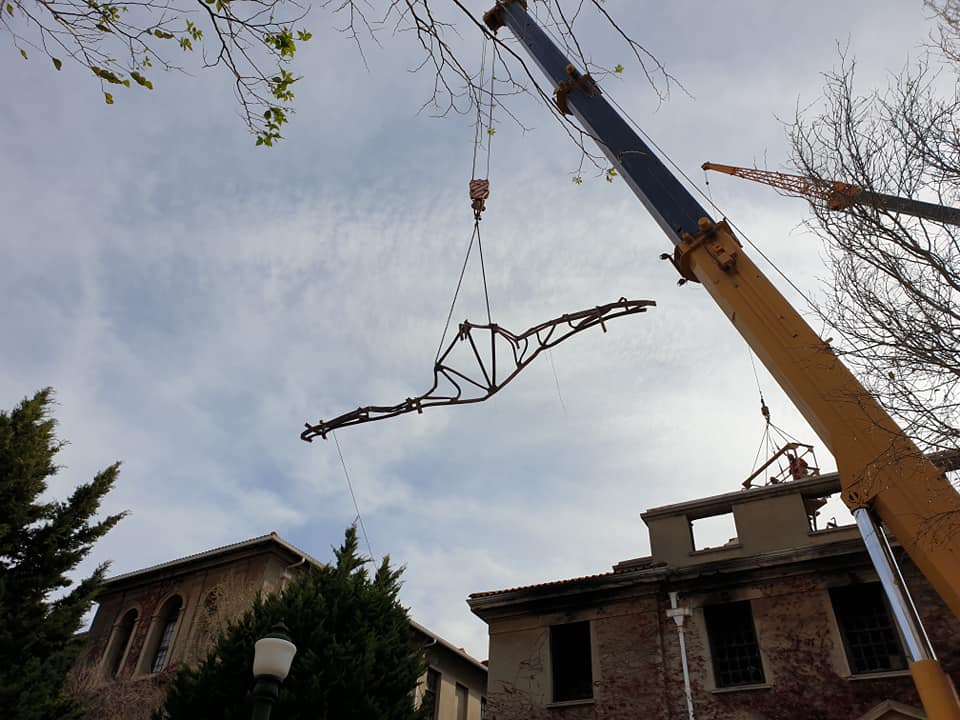 A crane removes the roof trusses from the remains of Jagger Library. Photo credit:Ujala Satgoor
Retrieval and storage of materials
The retrieval/ salvage of materials is a monumental task that requires precision, record-keeping to maintain the integrity of the collections, on the spot judgement to determine the need for triage or not, overseeing the packing of materials into crates, ensuring the human chain observes appropriate physical distancing, packing of trucks, the unpacking and storage of crates at the different locations at different temperatures. This back-breaking exhausting work is done in less than ideal conditions but the determination overrides the discomfort.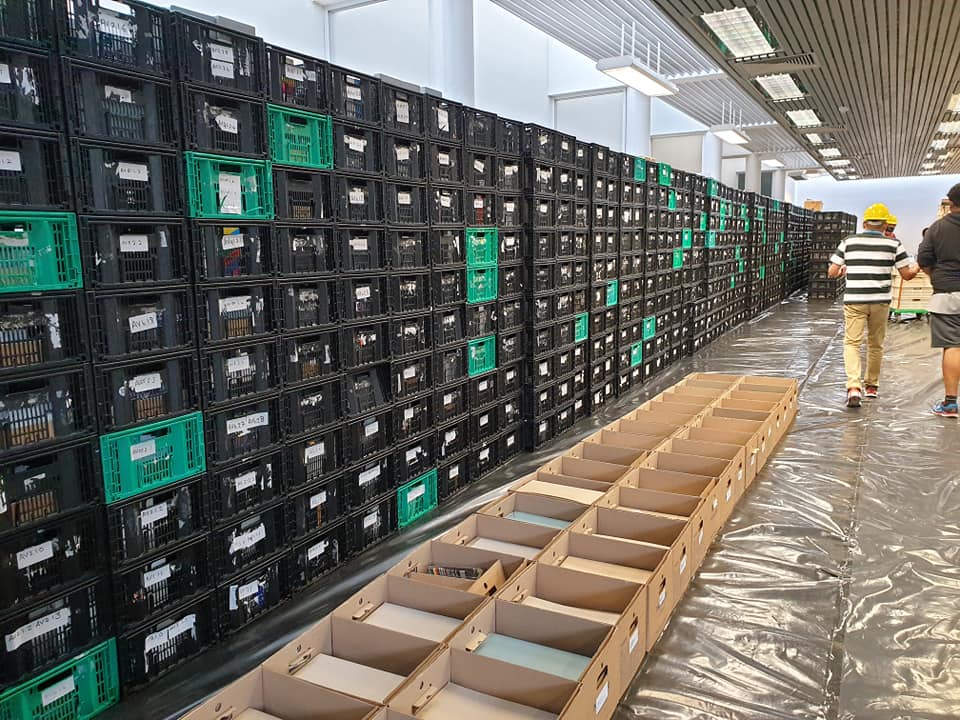 Crates are stacked against the walls of Immelman 24/7 inside Chancellor Oppenheimer Library. Photo Credit: Ujala Satgoor
Triage tent for materials impacted by water
The triage tent is an immediate response to materials impacted by water. The immediate and later appropriate interventions for wet and dry materials are determined by a cohort of volunteer conservators. These materials include books, photographs, maps, architectural drawings, video tapes, films, and many more.
I can assure our depositors that every effort is being made to salvage and restore impacted materials. Our appeal is to please be patient and trust the process. Once we've completed the assessment and reconciled the salvaged/ retrieved materials, we will inform all concerned. Under these circumstances, to be hasty is to be irresponsible.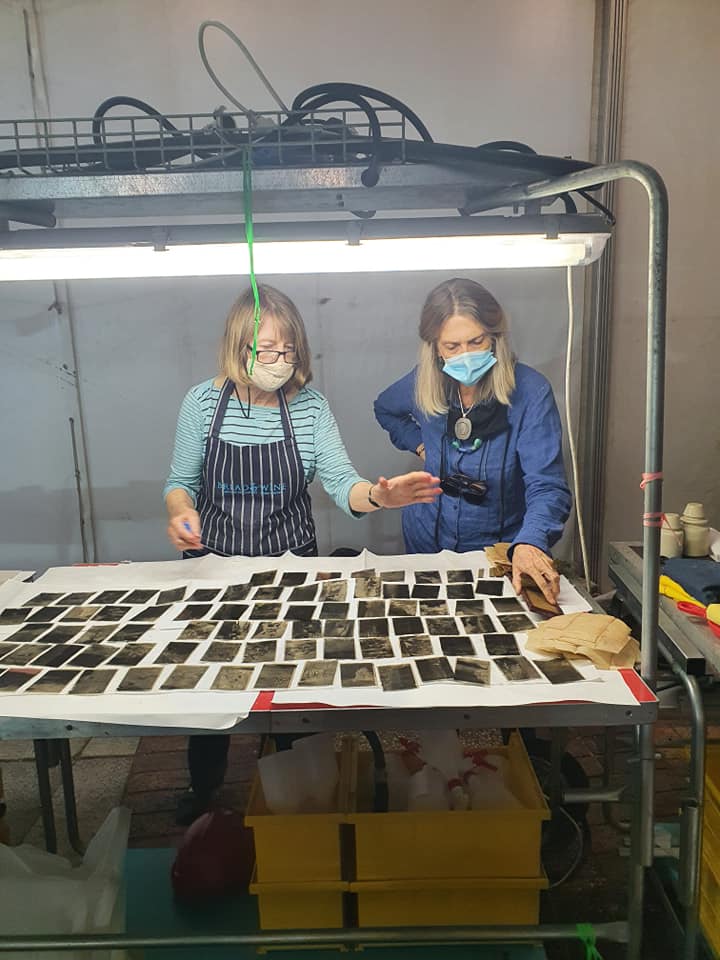 Retired Head of Special Collections Lesley Hart and Director of CCA Pippa Skotnes in the Triage tent. Photo courtesy:
Memory@UCT
This could not have been done without our Volunteers
A huge shout-out to our volunteers - students, academics, retired and current Libraries staff, UCT staff, conservators (retired and current who have taken leave to be with us), staff from sister institutions, and local Capetonians who responded to our call for help during this fortnight. You made it possible for us to move over 10 000 crates of materials since we commenced this process on 22 April and we will be continuing until 10 May. And so, a huge thank you to each one of you for showing up and making a difference.
We have a long way ahead of us and together we will achieve our goal of removing all the materials from the Jagger Library and commence the next phase of our project. In doing so, I believe we will have a good story to tell.
Ujala Satgoor
Executive Director: UCT Libraries